CLICK AND COLLECT WITH ASDA TOYOU
Choose to Click & Collect your parcels from over 600+ Asda stores or 200+ Drive Thrus. With easy parking, late opening hours and in store changing rooms collecting your parcel couldn't be more convenient. Simply choose Asda as your delivery option on the checkout and select the Asda closest to you. You'll receive an e-mail and SMS when your parcel is ready to collect.
You can track your parcel here (www.toyou.co.uk)
Here's how to collect at Asda.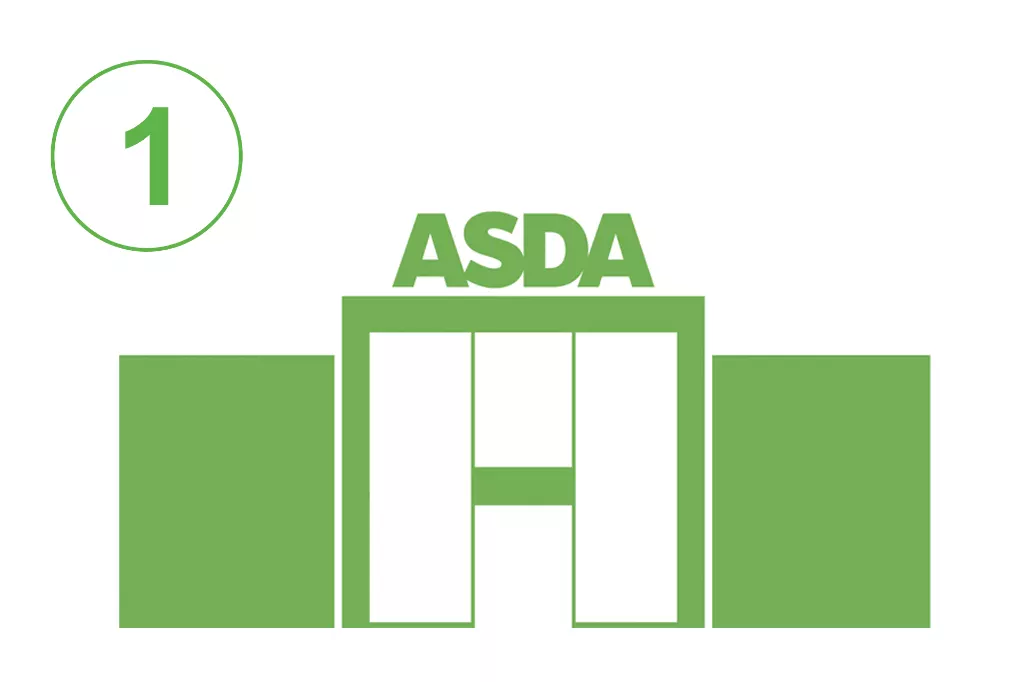 Visit your chosen ASDA store. Please bring your collection confirmation message and photo ID
Go to the self-serve kiosk, drive thru or to a colleague at your chosen Asda store. Scan your QR code or type in your order number at the self-serve kiosk/drive thru or hand to a colleague.
An ASDA colleague will bring you your parcel.